UPS Batteries
Featuring The Datasafe NP and Genesis NPX Products
We understand the importance of reliable back-up power and the need for batteries that can operate dependably and consistently through numerous power outages. We offer a reliable range of both flooded and sealed batteries specifically designed for the high power requirements of the most demanding UPS systems, from workstations to central data processing centers. With the industry's widest range of sizes, there's a battery ideally suited to satisfy your specific demands.
Genesis NP
Today's Genesis NP battery series is the culmination of more than ten decades of battery manufacturing experience. High energy density, leak proof construction, excellent performance in either float or cyclic applications and long service life combine to make the Genesis NP series the most reliable and versatile maintenance free rechargeable sealed lead acid batteries available.
Features
Guaranteed leak proof operation in any position except inverted
Expected life span of 3 to 5 years in float service applications
More than 1,000 discharge/recharge cycles, depending on the average depth of discharge
Recovery capabilities even after deep discharges
Can be operated in a broad range of ambient temperatures
See PDF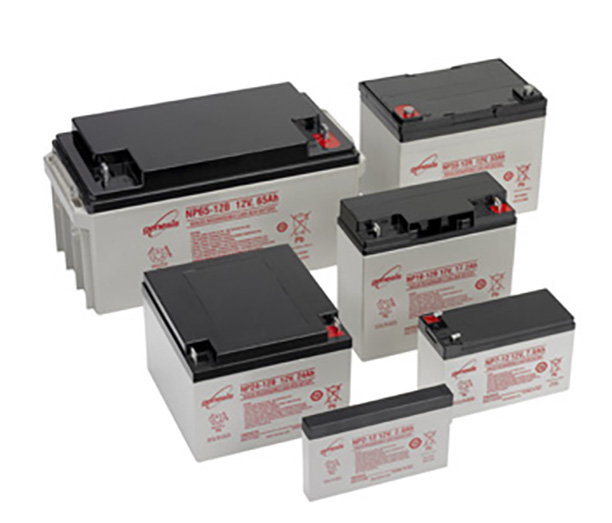 Datasafe NPX
DataSafe NPX valve regulated lead-acid batteries are designed for high rate discharge applications. These batteries are used primarily where high wattage is required for a short duration. With 50% more wattage available and a 30% reduction in size over conventional batteries. DataSafe NPX batteries offer a superior value, especially in UPS applications.
Features
Guaranteed leak proof operation in any position except inverted
UL recognized
Complies with non-spillable battery regulation, per IATA special provision A67 and 49 CFR
Standby expected life - 3-5 years
See PDF